World-class
We have some of the best equipment in Europe,
with a dedicated support team to maintain quality
and advise on capabilities.
Open access
We welcome industry professionals and Young
researchers, with the aim of building long-term
relationships and knowledge-exchange.
Working together
Mixed academic-industry teams lead to
breakthroughs, new product development
and competitive advantage.
Case study
Telling stories
Through excellence in expertise and service adapted to partner needs, we are providing expert assistance in materials science, optoelectronics, nanotechnology, and quantum technology.
All case studies
Fresh from the lab
Featured info
Testimonials
Our clients about us
Similar to our activities that aim to largely direct environmentally friendly technologies and products, Helios finds a common interest with the Nanocenter in acceleration progress. Both teams bring together a critical mass of researchers and equipment and develop a faster route in promising areas of advancement
Peter Venturini, Helios TBLUS
In almost all ways, we seek for new knowledge, which can be used in new products. We acquired in-depth knowledge of the science as well as technology for LCD manufacturing. With Nanocenter we have the ability to develop proprietary technological processes and make selections of most suitable materials.
Bojan Marin, Balder
Since nanotechnology does not limit itself to a single area of usage, we see ourselves expanding our expertise to better understanding the world around us. We look forward with excitement to all the ways that nanoscience and its corresponding advances shape our future.
Marjan Bele, National Institute of Chemistry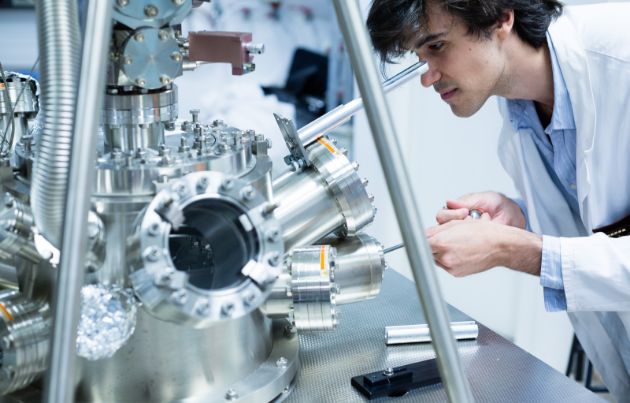 Our Team
About us
We are developing solutions for your research and technology challenges
We are flexible and proactive
We encourage intra-institutional and intra-disciplinary cooperation
Our team